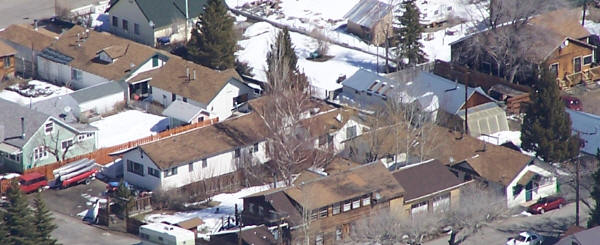 Mono Basin Field Station is housed at the Mono Lake Committee Annex
(the white buildings with green trim).

Since 2004, the Mono Lake Committee has operated the Mono Basin Field Station at the Mono Lake Committee Annex in Lee Vining, California. While the Field Station Bunkhouse is being renovated, the field station building itself and other portions of the annex complex are being used to house researchers. PRBO's Eastern Sierra headquarters is also housed here.
Click here for an application for use of the facility.
Mono Basin Field Station on-the-ground resources include:
Search | Contents | Home
Copyright © 1999-2014, Mono Lake Committee.
Top of This Page